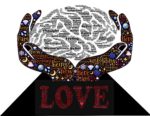 Are you seeking a deeper experience with yoga?  Then join me for Kundalini Yoga every Tuesday evening in Kardinya (near Fremantle) at 6.30pm.
You can transform your life with this amazing body practice. With regular practice, Kundalini yoga works deep into your subconscious to heal and expand your awareness. It increases your physical vitality and helps you to think more clearly. This style of yoga changes old habits and unhealthy life patterns.
Get ready for the Christmas silly season:
Kundalini Yoga for a Happy, Healthy Mind… 6-week course for Mental Health & Life Balance

Connect with your inner wisdom
Respond to your life circumstances instead of reacting
Experience self-love, compassion & understanding
Balance your mood & manage stress
Reduce depression & anxiety
Learn mindfulness and meditation techniques
Strengthen your nervous system
Boost your physical energy & vitality
When & Where…
6-week course: 7th November – 12th December 2017
Casual students welcome
6.30pm – 8.00pm every Tuesday evening in Kardinya (address will be provided after you book)
Your Investment…
6-week course: $96
Casual class: $18.50 per class
Private health rebates maybe available if you have private 'extras' health insurance (check your policy)
Click here for cancellation policy
Yes, I'm in. How do I pay and book…?
Step 1: Electronic bank transfer to the account details below or pay in cash
Step 2: Fill in the booking form below and click 'submit'
How to Pay…
Pay in cash OR
Bank transfer to:
Jaya Dale Jones
Credit Union Australia
BSB: 814282
AC: 50515318
Please fill in the form below to book…
Thank you, I will be in touch shortly and then I'll send you the address details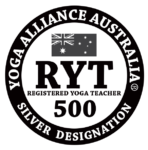 Please share your comments